Manual Hydraulic Lift Tables are our flagship product, which we've been producing since 1934. Originally manufactured as die handling carts, and still used for this purpose today, the benefits and need for ergonomic lifts have spread to industries across the globe. Ideal for material handling in any manufacturing, welding, aerospace, or industrial facility, our tables offer mobility and range of motion, which are key aspects of our design. As people, optimal working heights vary from one person to the next. An adjustable height lift table from Lange Lift will help promote safety in your factory or operation center, by providing your associates with the ability to set their working heights to their body, rather than contorting their bodies to it. Take the repetitive motion and lifting off of them and put it onto our tables, with a proven quality design you can trust. Our product is wholly manufactured in the United States of America and has been for over 80 years.
Why Consider a Manual Hydraulic Lift Table?
Routine heavy lifting and leaving over in a suboptimal working position can cause potential back problems. In order to alleviate those concerns, a Lange Lift Table is a great investment for your facility. Each table has a lowered height of 27″, raised height of 45″, and 18″ of vertical travel. The table is lifted by use of a foot pump, which is operated using your feet, as the name implies. There is one pedal to pump the table up to the desired working height and another to lower the table for offloading, or even working while seated.
Lange Lift Manual Lift Tables Are Adaptable for Any Situation
The tabletop has a natural gripping surface on the sides of the deck, which is able to be continuously rotated 360º in the clockwise and counterclockwise positions, making it a great option for welders or with complex assemblies. In addition, an adjustable lock handle underneath the deck allows the deck to be locked in place at any height and in any horizontal position in applications where you don't want the table to move. The rotating deck allows materials to be lifted and rotated to what's best for you, rather than laboriously articulating the material on a cumbersome, immovable object. All of our tables can be moved from one area to the next on their two rigid and swivel casters, and locked in place at their destination with the foot-actuated floor lock.
The Perfect American-Made Lift Table to Meet Your Needs
Two standard varieties are offered, Square, with matching deck and base dimensions, with capacities ranging from 1,000 to 4,000 pounds, and Round, with matching base dimensions that are equal to the diameter of the round deck, and capacities ranging from 1,000 to 2,000 pounds. Both offer maximum stability under load, and rugged, all-steel construction. Lange Lift Tables are proudly Made in the USA!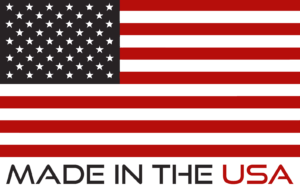 Lange Lift is a family and veteran-owned small business. For over 80 years, we have remained committed to manufacturing quality lift products and offering dynamic, results-driven lifting solutions. We are deeply honored and proud to serve many industries, from Aerospace, Energy & Oil, Manufacturing, Government & Defense, to Medical, and everything in between. Lange Lift Tables are built to last a lifetime with minimal maintenance.
All of the products here are highly customizable. Click here for some examples of our extensive work for our customers that have unique material handling applications. Don't see what you need? Visit the Contact Us section, and one of our salespeople will work with you, in conjunction with our team of professional engineers, to design the perfect table for you. We will provide a 3D drawing of our concept, and can also provide STEP files for use in your design process.