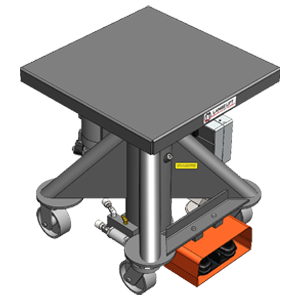 Table Capacities
1,000 Pounds
2,000 Pounds
3,000 Pounds
4,000 Pounds
5,000 Pounds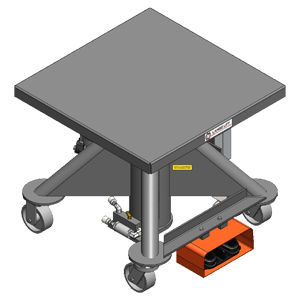 Table Capacities
1,000 Pounds
2,000 Pounds
3,000 Pounds
4,000 Pounds
5,000 Pounds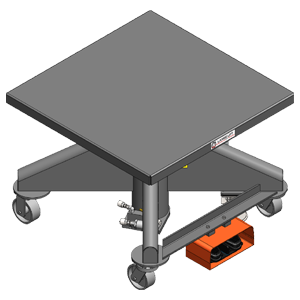 Table Capacities
1,000 Pounds
2,000 Pounds
3,000 Pounds
4,000 Pounds
5,000 Pounds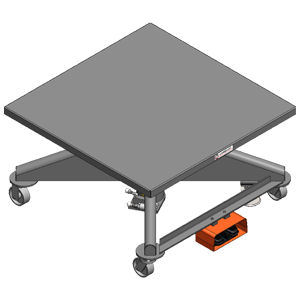 Table Capacities
1,000 Pounds
2,000 Pounds
3,000 Pounds
4,000 Pounds
5,000 Pounds
These tables are ideal for material handling in high cycle applications wherein raising and lowering speeds are crucial for maximum efficiency. Adjustable working heights promote safety, a reduction of bodily stress & repetitive motion injuries, and increased efficiency. Ergonomic Lange Lift Tables are the perfect choice for machinists, welders, assemblers, fabricators, and more. Our products are wholly manufactured at our factory in Menomonee Falls, WI, USA since 1934.
Why Choose an Electric Powered Lift Table? 
If you have a high cycle application, these tables are time savers. Electric powered lifts provide an ergonomic solution to your facility for your material handling needs. With smooth, quiet operation, everything is housed on the base of the lift table with no setup required. Simply attach a high-quality industrial extension cord to the electrical receptacle on the power box of the table and plug it into any standard 110V power outlet and the table is ready to operate. An AC Motor powers the table, which then drives the hydraulic fluid throughout the operational cycles. Dual guarded footswitches allow the operator to raise and lower the table quickly and efficiently, eliminating the repetitive motion in these high cycle applications. Each lift table is outfitted with a hand-adjustable flow control valve so that the lowering speed can be adjusted to the needs and safety of your working environment. 
How Versatile Are Lange Lift's Electric Lift Tables?
The deck can be rotated 360º in any direction, and an adjustable lock handle below the deck can keep the tabletop in position when you don't want it to move. What's more, every Lange Lift Table is mobile, with 2 swivel casters and 2 rigid casters, so materials can be transported from one location to the next. Secure the table in place with the industrial floor lock. Electric Powered Lift Tables have an overall raised height of 45″, a lowered height of 27″, and 18″ of vertical travel.
Lange Lift's Products Are Proudly Manufactured in America
In a market that is rife with cheap, poorly performing products, we remain steadfast in providing the quality we've built our name around for over 80 years. You can trust that our tables are field-proven, engineered, and built to last, with minimal maintenance. If you value what you're lifting, shouldn't what you value the lift that holds it? We take material handling seriously and equip our tables with high-quality components. Every product we make is designed and manufactured in America by our team of experts. Contact us today to learn more about our electric lift table solutions!